Shopping Cart
Your Cart is Empty
There was an error with PayPal
Click here to try again
Thank you for your business!
You should be receiving an order confirmation from Paypal shortly.
Exit Shopping Cart
MENA Development Partners LLC
Developing successful business relationships in the Middle East.
**NEW - Collaborative research project on fracking.**
Doing Business in the Middle East
"Frack You!" "What the Frack?" "Frack-off!"

These are some of the phrases I found when I first started to explore the business implications of fracking. There are a lot of sites dedicated to the evils of fracking. Many of the major energy companies have sections on all the positives of fracking. There are even sites that show the two groups fighting it out. What I could not find was anyplace that had unbiased, research-based, educated information on the topic.
I know a lot of people. I know a lot of people in academia, I know a lot of people in business, I know a lot of people across the world, I even know a few Heads of State but the bottom line is, I know some
really smart people
... so couldn't I pull together some of these people to find out "What the Frack"?
So tomorrow (Saturday, 18 May 2013) is the day that Saudi officials will start the expat exit process for those who want to leave the Kingdom. This entire process, from announcement to implementing has been worrisome for both the expats themselves and the employers they are working for. The end of the three-month grace period is 3 July, so there is still a bit of time for some to figure out what road they will take. Most of the affected expats come from high poverty countries like India, Pakistan, the Philippines, Ethiopia and Yemen.
If I understand this correctly, under Saudi law, iqama requires all foreign residents to sponsord by either a Saudi company or an individual. After the initial announcement, some workers have opt to not go to work to dodge spot inspections.
The Saudi government has decided to enforce stricter quotas as historically the rule about expats only working for their sponsor been predominately disregarded. One of the main reasons this is now being enforced is to close a loophole that permitted companies to get around sharing how many Saudi nationals they employ. (If I have this wrong, please feel free to comment below.)
.
The aim is to tackle the unemployment issue amongst Saudi nationals by getting more Saudis into private sector jobs and to help preserve Saudi workers However, what is not being addressed by the changes (and again, if I am wrong, please feel free to comment) is that Saudis demand higher wages than expats from developing nations and the local labor laws make it very difficult to fire the Saudi nationals. As I mentioned in yesterday's post, many Saudi nationals are not qualified for the jobs and feel that the positions available are "below them".
The Kingdom has a significant "black market" for cheap expat labor. What has happened to fuel this demand, many expats are registered with one company, as a "cover", but then work for another. Many of these "black market" expats fear that by coming forward and requesting to change sponsors will not be granted. As a double whammy, the companies they work for do not want to officially hire more expat workers.
As of today, The Labor Ministry denies reports that it is enforcing immediate deportations, but people who lose their official residency status must leave the Kingdom. However, across Saudi Arabia, the affected workers have been telling stories of spot inspections and sudden deportations. The regulations were announced last year, the government announced in March that it would start enforcing the changes with spot inspections.
With the deadline of July 3 approaching, these Illegal workers here are trying to make as much money as possible before they either report and change their status or go home. They are dodging officials because they know if they get caught, they are sent home.
My concern, as someone investing in the success of non-Saudi companies coming into the Kingdom for these massive construction projects is that in order for them to be done on-time and on-budget, these workers are needed. Some believe this is a passing trend and that the situation will work itself out
It will be interesting to see how it plays-out and how much actually changes.

All of Saudi's new Economic Cities are being built with strong environmental specifications. One of the key ideas around building these cities is to create private sector opportunities (via jobs, new businesses, new ways of living as well as private investment opportunities.

King Abdullah Economic City (KAEC) is divided into six main components:

the industrial zone (including mfg., R&D, business services, hospitality, etc.)

the seaport, which will be the largest in the region

the residential area for 500,000 people

the sea resort, expected to be a major tourist destination

the educational zone (including several universities with R&D facilities)

the central business district
KAEC is the only one of the new cities that does not center around a specific industry. It is in an ideal for diverse commerce because of its location on the coast of the Red Sea.
In Hail, you will find
Prince Abdul Aziz Bin Mousaed Economic City
. The goal& planning is is to have a population of over 80,000 people. The intent is to be the hub of transportation routes in the Middle East through:
transportation,
logistics,

petrochemicals,

agribusiness,

minerals and construction materials.

Near the holy mosque of the Prophet, in Medinah is the Knowledge Economic City. Interesting, particularly given its proximity to the holy mosque, this city is planned around Islamic themes, Islamic civilization studies and eventually a theme-park based around the Prophet and Islam. Medinah will also have science, health & medical, technical and other colleges. This Economic City should have a population of around 200,000. (With that kind of population & the tourist and holy attractions, hotels and retail are also being planned.)

On the Red Seat in the southwestern part of the kingdom will be the largest of the new Economic cities, Jazan. Jazan's industry will be the more labor-centric, focusing on things like energy, agriculture, commercial fishing (both packaging and distribution). And of course, in Jazan, given their location on the Red Sea, there will include (my favorite), water desalination plants and power distribution centers. 
These are all very aggressive initiatives. It takes significant and long-term commitment to growth (both through population and economic) and innovation by both the government and the private sector. These initiatives could not happen in a country that did not have serious money to invest in the infrastructure and development of these cities. We need to applaud the progress in the Kingdom and hopefully when we come out of the economic toilet in the US & Europe, we too will be able to take-on such aggressive projects to also see cities of the future.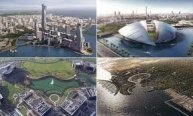 Only could a country as financially stable as Saudi Arabia just start "randomly" building pristine new cities out of nothing. Each of these cities will be predominantly focused on specific industries. While primarily these are publicly funded projects (although the word project just quite have the POW-factor that building a city out of nothing really should have. When I say publicly-funded, I also want to emphasize that these are government-regulated, all under the watchful eye and sponsorship of His Majesty King Abdullah.
With the developing of these new cities, it is commonly thought that "if you build it, they will come" to encourage the private sector to both invest and start to do business in them as well. I recently read (and cannot remember where, so I apologize for not giving credit where credit is due) that these are some of the most favored investment destinations from a global investment standpoint.
This is particularly interesting as the major part of the global economy is still in the toilet, despite what politicians say. The private investment has been slow given the toilet status, but nonetheless, the development in still moving forward. My bullish suggestion - foreign companies, keep investing! My other suggestion - Saudi officials, get out there and attract foreign investment! (Making it a bit easier for Western companies to come do business & protect their investments would also be helpful... I am just saying!)
Management of the development is via the Economic Cities Authority. They will be there to help with regulation (and we hope in a positive way) not develop the the new cities. Each will have a different private developer.
One of the greatest traits about these new economic cities is that they are to help the Kingdom decrease their dependency on oil & gas. By using world-class technology, married with strong management skills and corporate governance these new economic cities should attract new industries to help Saudi move forward rather than backwards as a global player.

The new Economic Cities consist of: 
King Abdullah Economic City (KAEC) in Rabigh
Prince Abdul Aziz Bin Mousaed Economic City (PABMEC) in Hael
Knowledge Economic City (KEC) in Medinah
Jazan Economic City (JEC) in Jazan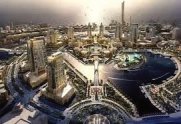 In my next blog, I will focus on what are the specialties of each of these new cities. It is cool!
Mega construction projects in the Middle East are once again on the uptick. While many of these mega projects are government funded, there are some that are results of foreign investment.  Because of this, the construction industry across the Middle East is experiencing a marked resurgence & economic boom again. I am particularly intrigued by the new economic cities in Saudi being built under the patronage of His Majesty King Abdullah:
King Abdullah Economic City (KAEC) in Rabigh
Prince Abdul Aziz Bin Mousaed Economic City (PABMEC) in Hael
Knowledge Economic City (KEC) in Medinah
Jazan Economic City (JEC) in Jazan
But these mega projects are not just happening in Saudi Arabia, they also include the  Al Maktoum International Airport, and the Abu Dhabi Islands. There is also an increased interest including tourism, health care, education and renewable energy (which I will be talking about in my next blog!)

Since so much of MENA Development Partners' focus is on the Saudi construction industry, I found this article in this week's edition of
ConstructionWeekOnline.com.
Saudi Arabia's most important construction companies. Compiled by Construction Week and Venture Middle East.
Who are the key companies behind one of the biggest national redevelopment programmes in the world?
The Big 25 List shows the companies that are constructing the new kingdom, from roads and railways to the hundreds of thousands of new homes and complete industrial and medical cities.
The list is dominated by family-run firms like the Saudi Binladin Group and Saudi Oger, both of which have held their place for decades and still secure the largest projects.
However, the last few years have also seen a proliferation of fast-growing local firms along with joint ventures between KSA contractors and international companies.
With the Kingdom of Saudi Arabia only faltering slightly during the economic crisis and in the wake of heady government investment across sectors the market is in many ways more fiercely contested than ever.
The 25 contractors listed below are ranked in order of founding year in the field of contracting in the Kingdom.
Saudi's Big 25
With almost as much as US $300 billion worth of infrastructure projects – including things like water desalination plants, power plants, roads and highways as well as like schools and hospitals and sea ports– the Kingdom of Saudi Arabia is planning, designing, bidding & constructing to ramp-up to be the "Saudi Arabia of the Future" by 2020. With this massive undertaking, there is a great need in the construction sector for companies with experience in these kinds of large-scale projects. So the question I am asking... where are these companies going to come from and how do we get them connected with the Saudi officials to learn about their capabilities?
Transportation (rail, metro, roads, bridges) projects alone such as account for at least US $175 billion. Water & power are approximately US $59 billion. Health care and education and similar types projects the same approximate US $59. Who is going to help make these aggressive projects happen?
As an American (and Capitalist), all I can think of is, "what the heck, why are American companies not running as fast as they can to get a piece of the action??" The American economy STINKS, all these jobs and projects that have been promised by the current administration when elected the first time & again the second told us all about these great new construction & infrastructure opportunities for American companies. (This blog is not intended to be political and my opinions are a bit more than transparent, sorry!) But let's face it, these projects just ain't happening.
Okay, so getting back to all these humungous (and already funded) projects in Saudi &  American construction companies sending folks over in hoards but that is just not happening either. Even the strongest US construction companies who offer the best projects in everything from hospitals to roads to power plants have NO DESIRE TO do business there. They might having a few chats and then politely explain this is not an area they want to do business in. What is baffling to me is, there is no business here... why not give it a shot.
In my continued fascination (okay, obsession) with learning about water desalination in the Middle East, I saw today that the Governor of Riyadh is launching a 1.6 Saudi Riyals water desal effort. What makes this one so interesting is that he has VERY AGGRESSIVELY planned the project, which is normally an 18-month time frame into a 6-month window.
I hope they have some amazing project managers who work well together, realize the importance of the project time-line and who speak-up when necessary to ensure that the project does not fail. I really hope that someone invests in Joseph Grenny's books/ CDs on "Silence Fails" before they start the project on April 6th!
I found this very interesting article by
George Pitagorsky
he states that "It is usually when the project is over or under managed that we have failures.  Common project management causes of failure are:
"Wishful" Planning – Planning that is based on the desire to have something done by a deadline and within a budget limit without regard to the reality of the situation.
Lack of portfolio management – initiating projects without regard to whether they are justified based on sound business reasons
Poor project control communication – Hiding the reality of project trouble until it is too late to do anything but bemoan a horrible outcome
Lack of accountability – Allowing project stakeholders to fail to deliver what is expected of them without accountability.
Absentee sponsors – Sponsors failing to perform their functions to provide direction and leverage." - Project Times 21 December 2011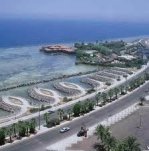 While much of the construction world as well as the global media have focused on the significance of the cost and magnitude of the projects in the UAE, it seems that the attention to the massive size and amount of projects in the Kingdom have been hidden "under the covers". That said, there are a few key issues to consider as we are close to entering the second quarter of 2013...
Clearly, there is a big difference between KSA and UAE; KSA is a much bigger market and there are many more opportunities there these days.  Not only in terms of size but in terms of growth potential.  In the next few years KSA offers significantly more prospects than any other place in the world right now, in terms of the construction industry. It is not a market to be ignored by any global construction companies. The KSA government budget, recently announced, makes the best projects available in the 1st three months or so after the budget. Thus, right now is the best time to enter Saudi or ramp-up business development opportunities if there is already a presence in the Kingdom. Basically it doesn't make any sense for a large scale construction company to not be present in KSA and be in UAE, where the prospects are comparatively non-existent, these days.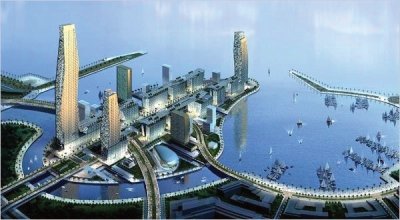 MENA Development Partners would like to talk to you about some of these opportunities and see how we can help your company specifically about getting plugged-in to these lucrative projects! Please contact us at
[email protected]
to schedule some time for a discussion.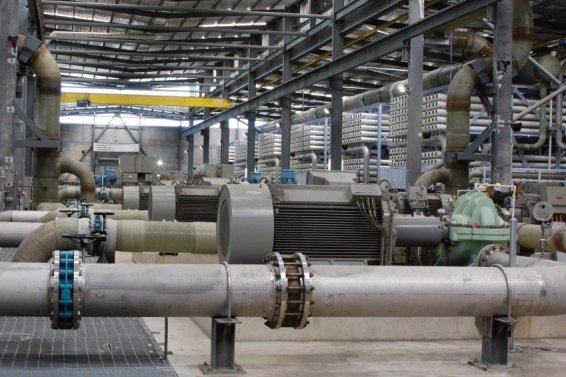 I must admit, until a few months ago, I really did not understand (or have an interest in) the whole water desalination process or its importance in the global water supply.
The process in a nutshell is simply taking non-potable water, "cleaning it out", taking out things like salt, waste, other chemicals, etc. and making it suitable for drinking. Clean water is something most Westerners completely take for granted. However, this is a struggle for most of the world's population. Clean water is just not that readily available.
Through the desal process, which can be done on salt water, or on the water that is "left behind" from such things as oil and gas drilling or power plant remnants, etc. So the Middle East due to much of its land being surrounded by salt water and the left over "stuff" in the water that comes-out of the drilling for oil, is a perfect candidate for utilizing water desalination... which they have been doing successfully for decades.
That said, given the major economic boom happening in the Middle East and all of the available jobs, there is just not enough clean water to go around to meet the demands of its new demographics. For example, the Kingdom of Saudi Arabia just announced the building of the world's largest desalination plant with a capacity of 600,000 cubic meters of water daily. That is massive (but still not enough)!!
There are all kinds of global conferences and associations on water and governments and businesses realize the importance. Finding solutions is not cheap and it is certainly not easy. There are amazing new companies out there with brilliant scientists creating new technologies to try and help with the global water crisis. In my opinion, acknowledging the issue (which for the most part has been done) is the first step. Educating the Western world on the issue needs a lot more attention.
We have seen what happens when the fear of running out of oil can do to the world... just think about what happens when the fear of running out of water hits the main stream media. It is not something that just happens "to other people". Clean water should never be considered a luxury but unless the Western world (particularly the US) begins to be educated on the reality of the world's water supply, we will continue to be oblivious to what the situation really looks like!
We need to support these great scientists creating the next-generation water desalination technology and encourage out governments to take the issue of clean water very seriously. Because while it is currently a problem of "someone else", it can very quickly become our problem too.
/