Shopping Cart
Your Cart is Empty
There was an error with PayPal
Click here to try again
Thank you for your business!
You should be receiving an order confirmation from Paypal shortly.
Exit Shopping Cart
MENA Development Partners LLC
Developing successful business relationships in the Middle East.
**NEW - Collaborative research project on fracking.**
Doing Business in the Middle East
"Frack You!" "What the Frack?" "Frack-off!"

These are some of the phrases I found when I first started to explore the business implications of fracking. There are a lot of sites dedicated to the evils of fracking. Many of the major energy companies have sections on all the positives of fracking. There are even sites that show the two groups fighting it out. What I could not find was anyplace that had unbiased, research-based, educated information on the topic.
I know a lot of people. I know a lot of people in academia, I know a lot of people in business, I know a lot of people across the world, I even know a few Heads of State but the bottom line is, I know some
really smart people
... so couldn't I pull together some of these people to find out "What the Frack"?
In my continued fascination (okay, obsession) with learning about water desalination in the Middle East, I saw today that the Governor of Riyadh is launching a 1.6 Saudi Riyals water desal effort. What makes this one so interesting is that he has VERY AGGRESSIVELY planned the project, which is normally an 18-month time frame into a 6-month window.
I hope they have some amazing project managers who work well together, realize the importance of the project time-line and who speak-up when necessary to ensure that the project does not fail. I really hope that someone invests in Joseph Grenny's books/ CDs on "Silence Fails" before they start the project on April 6th!
I found this very interesting article by
George Pitagorsky
he states that "It is usually when the project is over or under managed that we have failures.  Common project management causes of failure are:
"Wishful" Planning – Planning that is based on the desire to have something done by a deadline and within a budget limit without regard to the reality of the situation.
Lack of portfolio management – initiating projects without regard to whether they are justified based on sound business reasons
Poor project control communication – Hiding the reality of project trouble until it is too late to do anything but bemoan a horrible outcome
Lack of accountability – Allowing project stakeholders to fail to deliver what is expected of them without accountability.
Absentee sponsors – Sponsors failing to perform their functions to provide direction and leverage." - Project Times 21 December 2011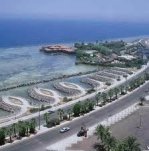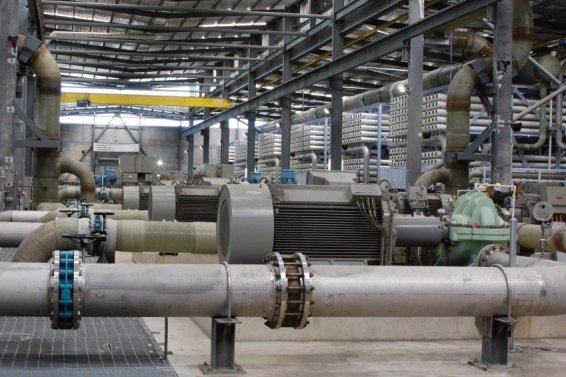 I must admit, until a few months ago, I really did not understand (or have an interest in) the whole water desalination process or its importance in the global water supply.
The process in a nutshell is simply taking non-potable water, "cleaning it out", taking out things like salt, waste, other chemicals, etc. and making it suitable for drinking. Clean water is something most Westerners completely take for granted. However, this is a struggle for most of the world's population. Clean water is just not that readily available.
Through the desal process, which can be done on salt water, or on the water that is "left behind" from such things as oil and gas drilling or power plant remnants, etc. So the Middle East due to much of its land being surrounded by salt water and the left over "stuff" in the water that comes-out of the drilling for oil, is a perfect candidate for utilizing water desalination... which they have been doing successfully for decades.
That said, given the major economic boom happening in the Middle East and all of the available jobs, there is just not enough clean water to go around to meet the demands of its new demographics. For example, the Kingdom of Saudi Arabia just announced the building of the world's largest desalination plant with a capacity of 600,000 cubic meters of water daily. That is massive (but still not enough)!!
There are all kinds of global conferences and associations on water and governments and businesses realize the importance. Finding solutions is not cheap and it is certainly not easy. There are amazing new companies out there with brilliant scientists creating new technologies to try and help with the global water crisis. In my opinion, acknowledging the issue (which for the most part has been done) is the first step. Educating the Western world on the issue needs a lot more attention.
We have seen what happens when the fear of running out of oil can do to the world... just think about what happens when the fear of running out of water hits the main stream media. It is not something that just happens "to other people". Clean water should never be considered a luxury but unless the Western world (particularly the US) begins to be educated on the reality of the world's water supply, we will continue to be oblivious to what the situation really looks like!
We need to support these great scientists creating the next-generation water desalination technology and encourage out governments to take the issue of clean water very seriously. Because while it is currently a problem of "someone else", it can very quickly become our problem too.
/