Shopping Cart
Your Cart is Empty
There was an error with PayPal
Click here to try again
Thank you for your business!
You should be receiving an order confirmation from Paypal shortly.
Exit Shopping Cart
MENA Development Partners LLC
Developing successful business relationships in the Middle East.
**NEW - Collaborative research project on fracking.**
Doing Business in the Middle East
Mega construction projects in the Middle East are once again on the uptick. While many of these mega projects are government funded, there are some that are results of foreign investment.  Because of this, the construction industry across the Middle East is experiencing a marked resurgence & economic boom again. I am particularly intrigued by the new economic cities in Saudi being built under the patronage of His Majesty King Abdullah:
King Abdullah Economic City (KAEC) in Rabigh
Prince Abdul Aziz Bin Mousaed Economic City (PABMEC) in Hael
Knowledge Economic City (KEC) in Medinah
Jazan Economic City (JEC) in Jazan
But these mega projects are not just happening in Saudi Arabia, they also include the  Al Maktoum International Airport, and the Abu Dhabi Islands. There is also an increased interest including tourism, health care, education and renewable energy (which I will be talking about in my next blog!)


While much of the construction world as well as the global media have focused on the significance of the cost and magnitude of the projects in the UAE, it seems that the attention to the massive size and amount of projects in the Kingdom have been hidden "under the covers". That said, there are a few key issues to consider as we are close to entering the second quarter of 2013...
Clearly, there is a big difference between KSA and UAE; KSA is a much bigger market and there are many more opportunities there these days.  Not only in terms of size but in terms of growth potential.  In the next few years KSA offers significantly more prospects than any other place in the world right now, in terms of the construction industry. It is not a market to be ignored by any global construction companies. The KSA government budget, recently announced, makes the best projects available in the 1st three months or so after the budget. Thus, right now is the best time to enter Saudi or ramp-up business development opportunities if there is already a presence in the Kingdom. Basically it doesn't make any sense for a large scale construction company to not be present in KSA and be in UAE, where the prospects are comparatively non-existent, these days.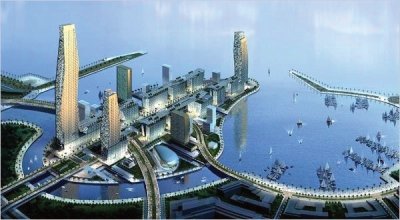 MENA Development Partners would like to talk to you about some of these opportunities and see how we can help your company specifically about getting plugged-in to these lucrative projects! Please contact us at
[email protected]
to schedule some time for a discussion.
/