Shopping Cart
Your Cart is Empty
There was an error with PayPal
Click here to try again
Thank you for your business!
You should be receiving an order confirmation from Paypal shortly.
Exit Shopping Cart
MENA Development Partners LLC
Developing successful business relationships in the Middle East.
**NEW - Collaborative research project on fracking.**
Doing Business in the Middle East
Mega construction projects in the Middle East are once again on the uptick. While many of these mega projects are government funded, there are some that are results of foreign investment.  Because of this, the construction industry across the Middle East is experiencing a marked resurgence & economic boom again. I am particularly intrigued by the new economic cities in Saudi being built under the patronage of His Majesty King Abdullah:
King Abdullah Economic City (KAEC) in Rabigh
Prince Abdul Aziz Bin Mousaed Economic City (PABMEC) in Hael
Knowledge Economic City (KEC) in Medinah
Jazan Economic City (JEC) in Jazan
But these mega projects are not just happening in Saudi Arabia, they also include the  Al Maktoum International Airport, and the Abu Dhabi Islands. There is also an increased interest including tourism, health care, education and renewable energy (which I will be talking about in my next blog!)

In my continued fascination (okay, obsession) with learning about water desalination in the Middle East, I saw today that the Governor of Riyadh is launching a 1.6 Saudi Riyals water desal effort. What makes this one so interesting is that he has VERY AGGRESSIVELY planned the project, which is normally an 18-month time frame into a 6-month window.
I hope they have some amazing project managers who work well together, realize the importance of the project time-line and who speak-up when necessary to ensure that the project does not fail. I really hope that someone invests in Joseph Grenny's books/ CDs on "Silence Fails" before they start the project on April 6th!
I found this very interesting article by
George Pitagorsky
he states that "It is usually when the project is over or under managed that we have failures.  Common project management causes of failure are:
"Wishful" Planning – Planning that is based on the desire to have something done by a deadline and within a budget limit without regard to the reality of the situation.
Lack of portfolio management – initiating projects without regard to whether they are justified based on sound business reasons
Poor project control communication – Hiding the reality of project trouble until it is too late to do anything but bemoan a horrible outcome
Lack of accountability – Allowing project stakeholders to fail to deliver what is expected of them without accountability.
Absentee sponsors – Sponsors failing to perform their functions to provide direction and leverage." - Project Times 21 December 2011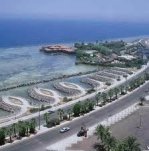 /