Shopping Cart
Your Cart is Empty
There was an error with PayPal
Click here to try again
Thank you for your business!
You should be receiving an order confirmation from Paypal shortly.
Exit Shopping Cart
MENA Development Partners LLC
Developing successful business relationships in the Middle East.
**NEW - Collaborative research project on fracking.**
Doing Business in the Middle East
I read the following announcement today & felt it was important enough to share.

"Riyadh: Saudi Arabia's Ministry of Foreign Affairs issued a statement today in response to what has been recently published by the British 'Financial Times' newspaper, claiming that the Kingdom of Saudi Arabia made contacts with members of the Bahraini AlWefaq Opposition Society, an official source at the Ministry of Foreign Affairs stated that the Financial Times newspaper's article about such contacts is altogether untrue and baseless and that the Kingdom of Saudi Arabia does not interfere, in any way, in other nations affairs and that is a basic and constant principle of its foreign policy." --SPA
I must admit that the whole Laissez-faire (Literally, French for "Let do") has always been something I am torn about. I definitely believe that it needs to based on situation-by-situation/ country-by-country. Part of me wants to believe that countries should "fight their own battles", while the other part of me realizes that the environment is near impossible in a free economy. Fundamentally in theory, it seems to make perfect sense to stay out of other countries' internal affairs. But at the same time, in this day in age, is it even possible?
It is one thing to declare that a country doesn't interfere, I believe a country such as the Kingdom of Saudi Arabia has too much leverage (particularly financial leverage) to absolutely not have some kind of influence on many, many countries' internal affairs. But again, just my personal opinion.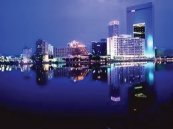 I feel like I need to add a bit of explanation why so much of the section on the "Business News in the Middle East" in the Kingdom of Saudi Arabia.
Without sounding too simplistic, because there is so much more in business news coming out of Saudi than other countries in the region these days.
There are always times when one country's economic boom is much sexier and interesting than another's. And this happens to currently be the case in the Kingdom. (While they probably would not like to refer to their boom as sexy, it certainly is much more compelling.) "
Saudi Arabian Monetary Agency's policy is likely to mirror that of the US; consequently, we do not foresee any changes before 2014," the National Commercial Bank (NCB) said in its report yesterday.

Arab News also commented "The robust economy facilitated the possibility of maintaining an elevated level of credit expansions as investments increase within the Kingdom. Local banks are expected to maintain the current level of credit with a more selective approach for 2013."
So I believe it is Sutton's Law that simply states "Go where the money is... and go there often." Although this saying may be an urban myth, I ask you, need I say more?
/