Shopping Cart
Your Cart is Empty
There was an error with PayPal
Click here to try again
Thank you for your business!
You should be receiving an order confirmation from Paypal shortly.
Exit Shopping Cart
MENA Development Partners LLC
Developing successful business relationships in the Middle East.
**NEW - Collaborative research project on fracking.**
Doing Business in the Middle East
| | |
| --- | --- |
| Posted on April 10, 2013 at 5:27 PM | |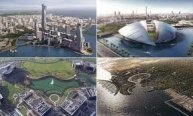 Only could a country as financially stable as Saudi Arabia just start "randomly" building pristine new cities out of nothing. Each of these cities will be predominantly focused on specific industries. While primarily these are publicly funded projects (although the word project just quite have the POW-factor that building a city out of nothing really should have. When I say publicly-funded, I also want to emphasize that these are government-regulated, all under the watchful eye and sponsorship of His Majesty King Abdullah.
With the developing of these new cities, it is commonly thought that "if you build it, they will come" to encourage the private sector to both invest and start to do business in them as well. I recently read (and cannot remember where, so I apologize for not giving credit where credit is due) that these are some of the most favored investment destinations from a global investment standpoint.
This is particularly interesting as the major part of the global economy is still in the toilet, despite what politicians say. The private investment has been slow given the toilet status, but nonetheless, the development in still moving forward. My bullish suggestion - foreign companies, keep investing! My other suggestion - Saudi officials, get out there and attract foreign investment! (Making it a bit easier for Western companies to come do business & protect their investments would also be helpful... I am just saying!)
Management of the development is via the Economic Cities Authority. They will be there to help with regulation (and we hope in a positive way) not develop the the new cities. Each will have a different private developer.
One of the greatest traits about these new economic cities is that they are to help the Kingdom decrease their dependency on oil & gas. By using world-class technology, married with strong management skills and corporate governance these new economic cities should attract new industries to help Saudi move forward rather than backwards as a global player.

The new Economic Cities consist of: 
King Abdullah Economic City (KAEC) in Rabigh
Prince Abdul Aziz Bin Mousaed Economic City (PABMEC) in Hael
Knowledge Economic City (KEC) in Medinah
Jazan Economic City (JEC) in Jazan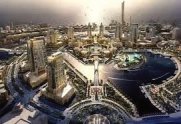 In my next blog, I will focus on what are the specialties of each of these new cities. It is cool!
Categories: Construction, Foreign investment in Saudi, Jazan Ecnomic City, KEC Medinah, King Abdullah Economic City, PABMEC Hael, Rabigh, Saudi business, Saudi Economic Cities
/